Skeleton Man
AV Super Sunshine 's latest radio release "Skeleton Man" is a thumping fun song which is the perfect tune to get any Spring/Summer playlist kicking.  
As a storm brews on the shores of Wisconsin's famous Lake Winnebago, the "Skeleton Man" ignores the repeated warnings of a fisherman and instead tries his best to impress the skeleton girl with his dancing skills.  
The drums are huge, the riffs are in your face and the lyrics validate what scholars have long known, that fishing eventually turns folks into philosophers and nothing makes a fish bigger than almost being caught.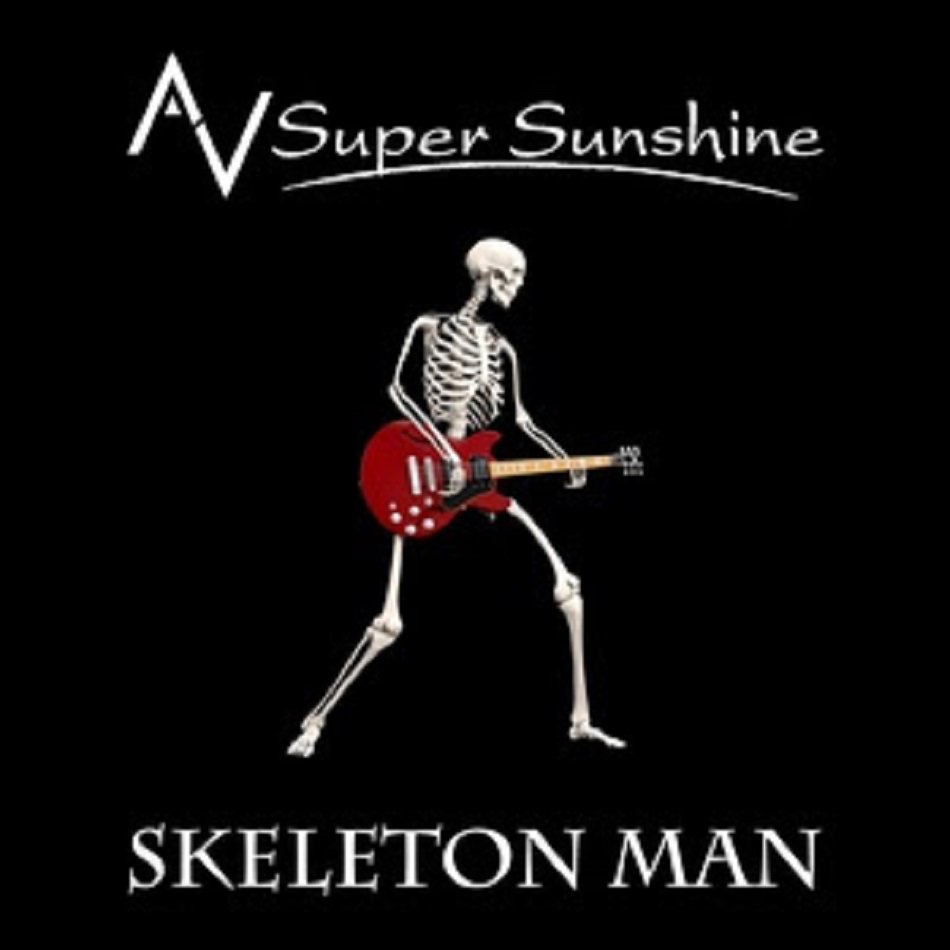 Produced by James House and mixed by Joe Costa in Nashville, "Skeleton Man" is a guitar and B3 heavy rocker, meant for Rock, Roots, Americana Rock, Alternative, College, and Indie radio airplay.
Skeleton Man – AV Super Sunshine Listen
EDICION SEVEN ROCK RADIO