Releases «Destroy», the newest and most ambitious album!
The Chilean metallers SOBERNOT, which perform a hybrid mix of the bombastic Technical Thrash Metal with lots of Groove, also touches of Latin rhythms and elements of Progressive Metal, have released «Destroy», the long-awaited second album that brings 10 tracks oozing powerful lyrics, choruses to sing along, melody, above average technique, adrenaline and most importantly: lot's of 'feeling'!
«Destroy» continues on the path paved by 2018's debut album «Silent Conspiracy», keeping the technical, complex and hallucinated riffs as a unique identity, reminding us almost instantly of the genius Jeff Waters (Annihilator), for example. Besides, another remarkable characteristic of their sound is the perfect balance between clean and guttural vocals, which unite aggressiveness and melody.
Co-produced by Franco Gabelo (Chile), Pablo La'Ronde and the band itself, mastered at Fascination Street Studios (Sweden) by renowned producer Tony Lindgren (Sepultura, Opeth, Kreator), «Destroy» makes the listener feel the energy and weight overflowing through the speakers in a direct invitation to the mosh. Adding to its amazing cover art – signed by British artist Sandeev Reehal, who managed to portray with his strokes the soul of this new album – «Destroy» has all the requirements to become one of the greatest heavy metal releases of this year!
Watch «Smoke Master (Gimme My Money Back)»
«We've grown a lot as musicians and songwriters, and that shows up very evident in «Destroy», our «pandemic child», since initially our the idea was to record just an EP. With time to spare on pandemic we created more songs and incorporated many influences, references, different techniques and rhythms that worked perfectly. Thrash, Heavy, Death, Prog, Groove, and even Nu-Metal are easily perceived, which makes it very difficult for those who like to label things (laughs). This album is made and was made by those who really love different kinds of Metal, and with the production by Franco Gabelo, mastering by the renowned Tony Lindgren and cover by Sandeev Reehal I consider it the best work I've recorded so far»…

commented César «Vaigor» Vigouroux (vocals).
«We really enjoy writing songs with 'feeling' much more than showing virtuosity, so this album will make the listener sing along with every word, solos, guitar parts, drums, melody and everything else! Our intention was to get everyone really headbanging and doing 'air guitar' (laughs). We tried to explore many rhythms and tempos, mixing everything into one groove, so each track becomes its own kind of vibe, from fast and heavy to soft and clean. So if you are passionate about music, «Destroy» is definitely your album»…

commented Pablo «Chespi» La'Ronde (guitar/vocals).
«It is our most ambitious recording so far, as it has led us to expand our skills as musicians. Pyro, our current drummer is like an absolute beast behind his drum kit and his incredible technique and skill changed our musical approach completely (laughs). The production and mastering have further elevated our Extreme Groove Metal, leaving us very satisfied! You can hear the whole musical explosion coming out of the speakers! It's definitely the album we always dreamed of making, now do yourself a favor: listen to it loud!»…

commented Joaquín «Yakls» Quezada (bass)
«To be able to create an album full of riffs, powerful rhythms, catchy melodies and choruses we had to work too hard on the compositions and even on the physical limit during the recordings. It was a long process that we focused a lot on to achieve the best result, totally new for Sobernot and very different from the previous album. I love «Destroy» and I love playing it from start to finish»…

commented Piero «Pyro» Ramirez (drums).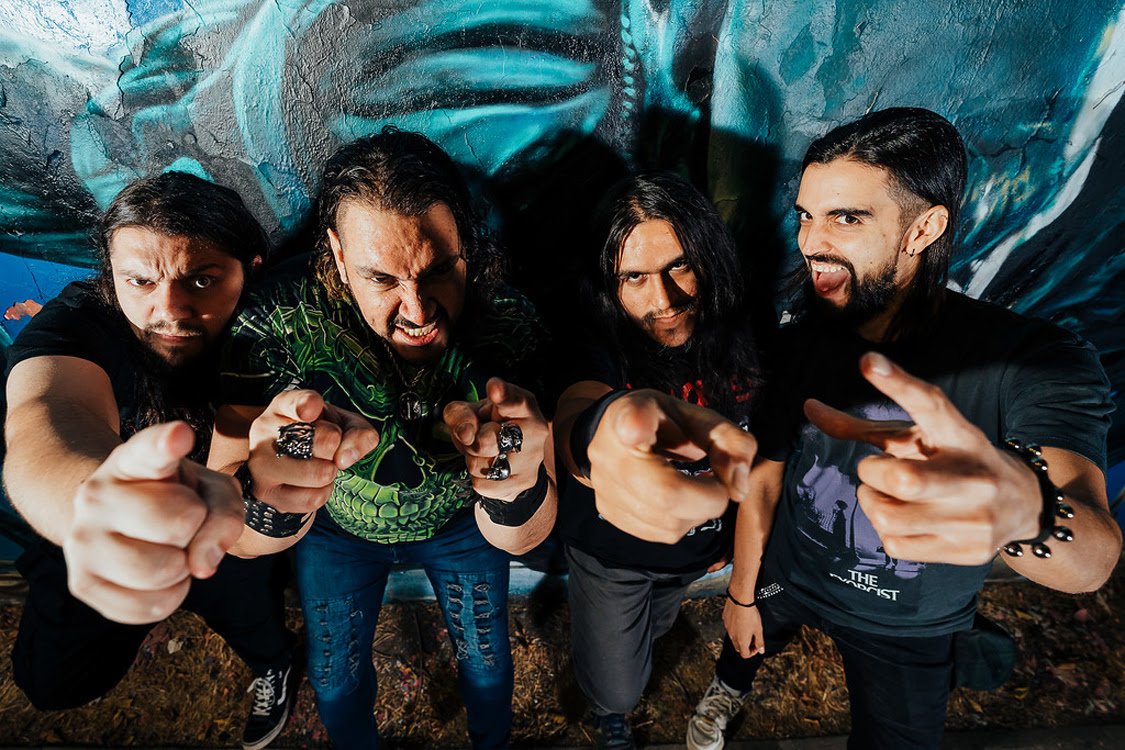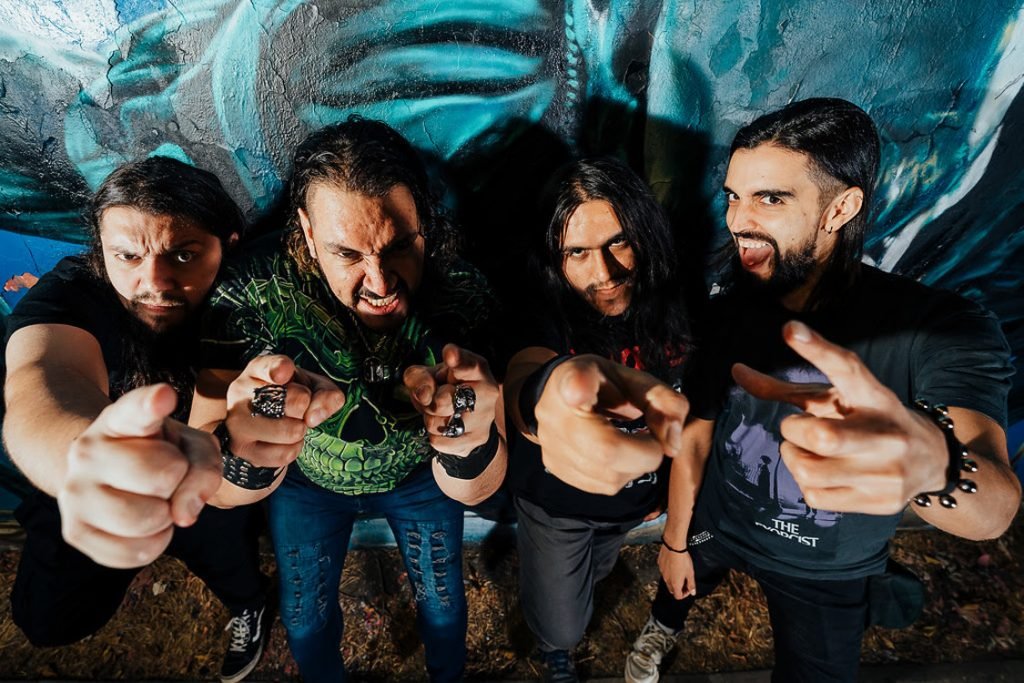 SOBERNOT's line-up features 
César «Vaigor» Vigouroux (vocals)
Pablo «Chespi» La'Ronde (guitar/vocals)
Joaquín «Yakls» Quezada (bass)
and Piero «Pyro» Ramírez (drums).
For fans of: Annihilator, Anthrax, Pantera, Testament, Metallica, Megadeth, Iced Earth
Discography:
"Aurt" (EP/2015)
"Nothing at All" (Single/2015)
"Vermis" (Single/2017)
"Silent Conspiracy" (Album/2018)
"Live At Blondie" (Live EP/2020)
"Battery (Live Pandemic Sessions)" (Single/2021)
"I Still Let You Linger (Live Pandemic Sessions)" (Single/2021)
"Live Pandemic MMXX (Live Pandemic Sessions)" (Live Album/2021)
"Tren Al Sur" (Single/2021)
"Servants Of The Yellow Kings" (Single/2022)
"Smoke Masters (Give My Money Back)" (Single/2022)
"Destroy" (Album/2022)
SOBERNOT since its formation in Santiago, Chile, in 2015, has in its discography an EP, and two studio albums, in addition to several singles releases and live albums on digital platforms, so experience they really have to spare. They have already shared the stage with the Americans of Havok in June 2018, with the Spanish thrashers of Crisix in December of the same year, and in the following year shared the same stage with three most emblematic exponents of the world's old school Thrash Metal: At War, Hirax and Exodus! Currently, with the release of their second album, «Destroy», the band is investing heavily in the internationalization of its career and has scheduled for September this year the opening of the Inferno Fest festival in Chile, which will bring together three of the most important exponents of Death Metal world: Suffocation, Incantation and Archspire.
EDICION SEVEN ROCK RADIO