Seremonia
When the pike brings a message from the other side, balancing in the chaos begins. As fragile but genuine beings, we travel in timelessness. The invitation to «Seremonia» is at hand. Fascinating, irresistible. Interpreting star charts, primordial matter and beard moss, the second long play by the Varjo-Orkesteri, «Seremonia» offers glimpses of impermanence. It steps out of the margin. To the other side, to something new. If you dare to surrender to its journey?
Finnish Progressive Rock/Metal band Varjo-Orkesteri is set to release their second studio album Seremonia on January 20th 2023 via Inverse Records. 
Track list:
01. Suunnistaja
02. Palvojat
03. Sinisiipi
04. Viherkylki
05. Käpälämäkeen
06. llmestymätön
07. Kiitäjä
08. Yhden miehen keitos
09. Kaavanmurtaja
10. Sarastus
11. Korpiveisu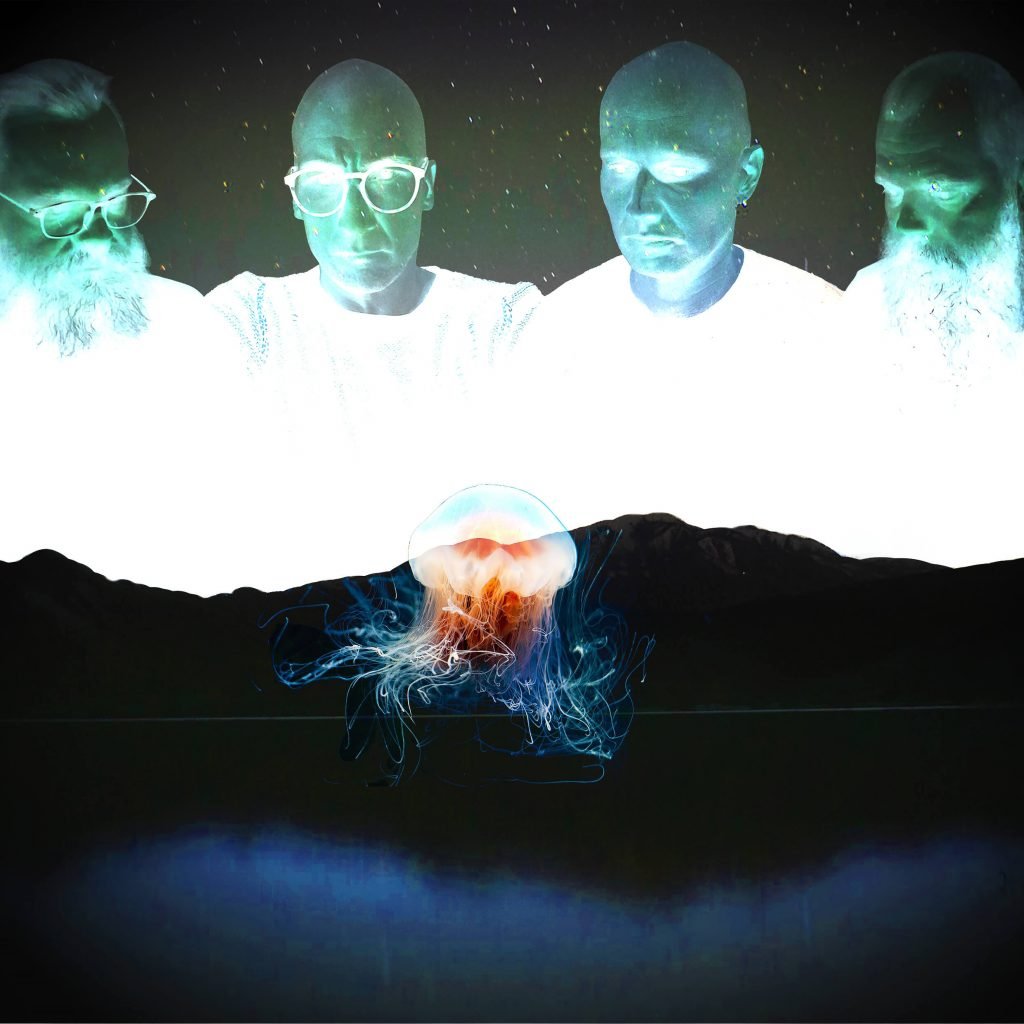 The members of Varjo-Orkesteri are familiar to many who follow metal and rock, or at least to the rockers in Southeast of Finland. Background from the members can be found in bands like Omnium Gatherum, Total
Devastation, Manitou, Kaihoro, Return To Void, Demonic Death Judge, etc.
Line-up:
Vocals, Markku Pihlaja
Guitar, Saku Hakuli
Bass, Pasi Hakuli
Drums, Jarmo Pikka
Backing vocals: Teemu Seppälä
Biography:
Varjo-Orkesteri is a Finnish speaking quartet, flavored by rock, prog and grunge. The band is a strong collective of the familiar «Karhula scene», a malleable and transformable product. The band has already reached the threshold of another long play during its rather short history. The debut album «Prima Volta» appeared in the beginning of 2022, when the new, nobler than the previous album «Seremonia» was gathering its strength.
The new album was built quite effortlessly, and the 11-song «Seremonia» is a piece of consistent quality from start to finish and perfectly describes the style of the Varjo-Orkesteri. Lyrically, the band leads the listener from the viewpoints of nature, the afterlife and eastern philosophy to man himself, to the vanishing understanding of being part of the universe.
EDICION SEVEN ROCK RADIO