Discover MERCENARY's "Soundtrack To The End of Times"
Get ready for a momentous return as Denmark's own MERCENARY rekindles the fire of hard-hitting metal anthems, poised to resonate with every melodic metal enthusiast. With their eighth album on the horizon, after a decade-long hiatus since their last release, MERCENARY is back, armed with a new release that's set to enrapture the hearts of melodic death & progressive metal fans worldwide.
From….
Formed in the heart of Aalborg, Denmark, MERCENARY epitomizes the fusion of Scandinavian melancholy, evocative melody, and unbridled aggression. On September 22, 2023, the stage will be set for the unveiling of "Soundtrack To The End of Times," a profound musical narrative, via the esteemed NoiseArt Records.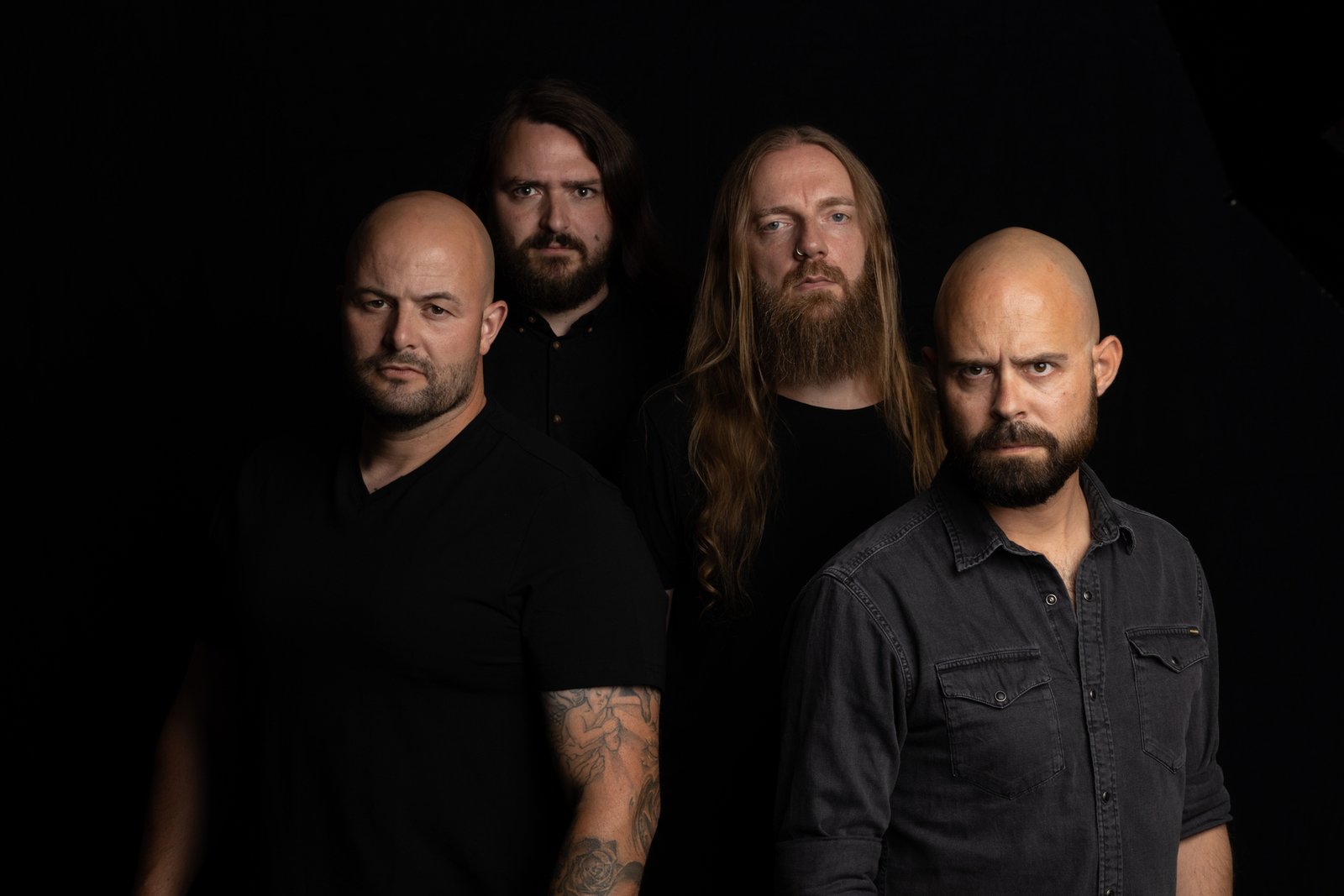 Comprising the formidable quartet of René Pedersen on bass & vocals, Martin Buus on lead guitar, Jakob Mølbjerg and Martin Nielsen on drums, MERCENARY is poised to deliver eleven spellbinding tracks with "Soundtrack To The End of Times." Through a kaleidoscope of sound, this opus weaves a tapestry of melodic allure, melancholic introspection, and mesmerizing vocals, both hypnotic and harsh, igniting an evocative musical journey that's bound to rekindle the flames of old.
The enigmatic lead single 'Heart of the Numb,' featuring the powerful vocals of Matt Heafy from TRIVIUM, dispels the notion that death metal is solely about rapid-fire riffs and thunderous blast beats. MERCENARY adds their own twist with a dash of doom's gravitas and a touch of black metal's mystique. The result? A colossal, artistic testament that defies genre boundaries. Tracks such as 'Anthems of the Anxious' and the haunting 'Beyond the Waves' showcase the band's epic prowess, enveloping listeners in a realm that's both inviting and shadowed.
"Soundtrack To The End of Times" offers an immersive journey into a soundscape that only a band like MERCENARY, hailing from Finland, can craft. Every note echoes the collective spirit of the band, captured, mixed, and mastered by the incomparable Jacob Hansen at Hansen Studios. Without a doubt, "Soundtrack To The End of Times" will reaffirm MERCENARY's standing as luminaries of modern melodic metal.
Their signature blend of grand melodies and unyielding aggression has granted them prestigious appearances on colossal festival stages and headlining tours across Europe and Japan. Supporting acclaimed acts such as MEGADETH, ARCH ENEMY, NEVERMORE, KING DIAMOND, SYMPHONY X, and DARK TRANQUILITY, MERCENARY's musical landscape encompasses an array of genres, a symphony of soaring leads, crushing vocals, and resounding hymns meticulously crafted. Their latest album "Through Our Darkest Days" seamlessly fused their hallmark strengths with a fresh sound, including the soaring clean vocals and melancholic grandeur of their earlier works.
Now, in 2023, MERCENARY resurfaces with a darker, more aggressive sound that resonates with the unfolding end times. With their legendary status undiminished, MERCENARY stands poised to write yet another chapter in their remarkable journey.
Más información de la banda en:
Web Site
Instagram
Facebook
Por Seven Rock Radio